Apple Watch to Go on Sale in Belgium, Finland, Norway and Poland on October 9th

Following Austria, Denmark and Ireland, where the long-awaited Apple Watch should go on sale today, Apple has announced that the wearable device will become available for customers in Belgium, Finland, Norway and Poland as soon as on October 9th. Apple has just updated its regional websites to let users know about the upcoming big event.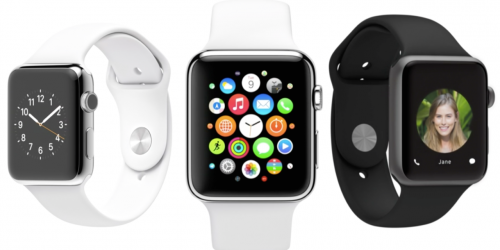 The aforementioned countries are the part of the sixth wave of launch. Currently, the wearable device is available for purchase directly from Apple in 25 countries in America, Europe and Asia including the USA, the United Kingdom, Australia, Canada, China, France, Germany, Hong Kong, Japan, Italy, Mexico, Singapore, South Korea, Spain, Switzerland, Taiwan, Sweden, Thailand, the Netherlands, New Zealand, Russia, Turkey, Austria, Denmark and Ireland. Apart from that, in Australia, Germany and in the United Kingdom, the Apple Watch can be purchased from third-party Apple Premium Resellers.
If you live in one of the countries mentioned earlier in this post, you can purchase the Apple Watch, Apple Watch Sport or the 18-karat gold Apple Watch Edition right now. If you are from Belgium, Finland, Norway or Poland, you will get such an opportunity very soon.

Leave a comment