Apple Watch Will Soon Be Available for Purchase from Apple Stores

According to the latest report from BGR reporters, Apple Stores in the United States of America have recently begun receiving Apple Watch units for in-store availability. This indicates that in the near future, the long-awaited wearable device will become available for in-store pickup. Looks like it's time to make online reservations for the gadget.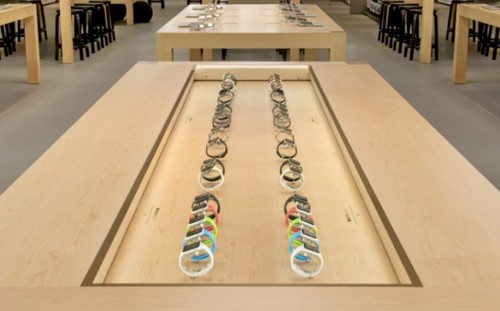 What we don't know is the exact amount smartwatches shipped to the stores. Moreover, there is no information about the models available for purchase. Still, I believe that pretty soon we'll get an opportunity to find out what and when can be purchased.
We have been told by trusted sources that Apple Stores around the country have begun to receive shipments of the Apple Watch for sale through in-store reservations for personal pickup when purchased online. We're not sure if this means you can buy the watch today or if the stock will be used for overnight purchases and available for pick up tomorrow. There's no word on the product mix at this point, but we're still investigating.
In case you don't know, the Apple Watch was officially released on April 24th. Since that time, the device has been heavily constrained. Hopefully, Apple suppliers managed to catch up with the demand and assembled enough Apple Watch units.
Stay tuned for more posts on the Apple Watch availability in the USA and other countries.
[via BGR]

Leave a comment