Apple Will Discontinue iWork.com as of July 31 Due To Transition to iCloud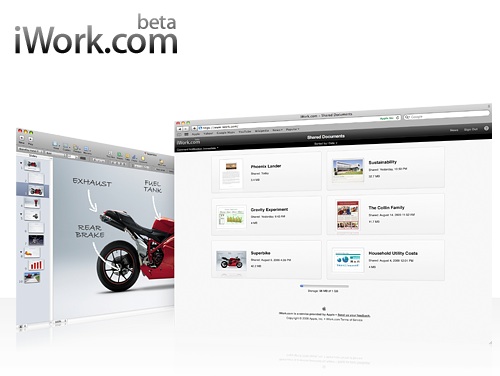 Apple sent out notifications to users who registered at its iWork.com saying that the service will be discontinued as of July 31. The move comes as the company focuses on iCloud that offers users the possibility to sync documents across their various iOS devices.
iWork started as a free beta service in January 2009 with the company eventually planning to offer the service with functionality for collaboration on documents for a fee. But the service didn't exit beta, and with iCloud including options for moving around documents Apple has decided to discontinue the program. However, iCloud doesn't offer the level of functionality for collaboration envisioned for iWork.com.
The discontinuation of iWork.com will happen a month after the company officially closes its MobileMe services. The services have continued to work after the launch of iCloud last year so that users have time to move over to the iCloud. MobileMe and some of its features such as Gallery, iWeb publishing and iDisk will be no longer available as of June 30.

Leave a comment