Apple will offer free iPhone 3GS with 2-year mobile contract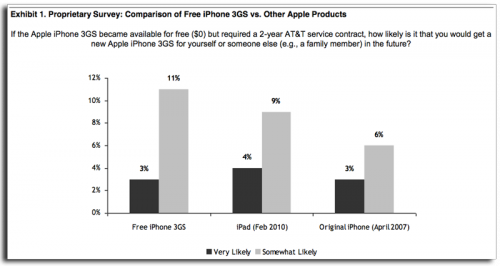 Mike Abramsky, Analyst at RBC Capital Markets, expects that Apple might offer the iPhone 3GS for free with 2-year contract after the iPhone 5 launch; that step will obviously attract mid-market buyers.
"While a $49 iPhone is already available (AT&T), psychologically a $0 iPhone provides a compelling offer," Abramsky wrote in a note to investors. "Proprietary survey data... suggests 14% are very/somewhat likely to buy the iPhone 3GS for free with 2-year contract, exceeding buying interest for the iPad (13%) and original iPhone (9%)."
Abramsky suggest that free iPhone 3GS will increase iPhone numbers to more than 150 million smartphones. That will be unusual for Apple, because the company always discontinues its two-year-old smartphones. For example, after launch of the iPhone 4, the iPhone 3GS, first released in 2009, was dropped to $99, and the iPhone 3G was discontinued. Noteworthy to say that despite the fact that the iPhone 3GS was first released in 2009, it will be compatible with the iOS 5.

Leave a comment