Apple Will Refund $6.000 to Careless Father

This is the article devoted to all parents and their children. Lee Neale, an aerospace engineer from Somerset, UK, lost as much as $6.000 due to 8-year-old daughter and his own carelessness.  Here's what The Mirror reports about: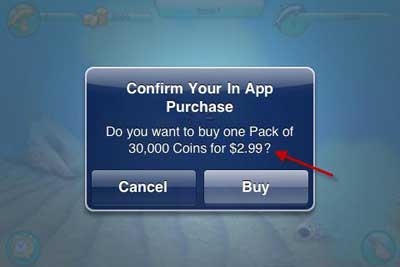 An eight-year-old girl ran up a massive £4.000 bill by playing free games on her dad's iPad. Lee Neale said he may have to sell his car and two motorbikes after daughter Lily blew a small fortune in Apple's iTunes App Store. The youngster spent more than £2.000 in six days paying for in-game upgrades and bonus content through 74 transactions.

Horrified Lee found out when the bank froze his account and banned him from withdrawing cash. He said the schoolgirl was unaware she was being charged "real money". Lee, 43, fumed: "Lily is only eight and hasn't grasped the concept of money."
According to the same source, the little girl once saw her father entering a password on his iPad to purchase an app from the App Store. When she got to the tablet herself, she used that same password for 'in-app purchases' from games like Campus Life and My Horse.
Lee admits that at first he somehow didn't notice all the emails from Apple that confirmed the purchases. And when he did, it was too late. He called Apple hoping to get a refund, however, the company representatives refused to give his money back even though he explained that was his 8-year-old daughter who bought all that stuff.
That could have been a true epic fail, but after a while Apple suddenly decided to grant his request and refund the money. Someone there might have understood that the man can sue the company from Cupertino and win a court case.
It's good to have children unless they take your tablet and spend $6.000 on purchasing IAPs.

Leave a comment