iOS 7 Design Tool

Those who don't like the new iOS 7 design now can customize it and make the operating system look just as they want. This is all due to a new tool developed by Usvsth3m. Well, unfortunately this is just a kind of web app or game, but not a real iPhone tweak.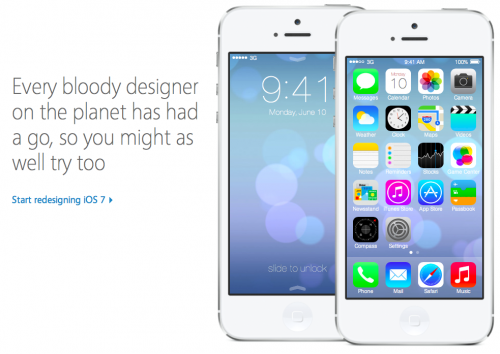 When you click on a 'Start redesigning iOS 7' link on the site, you get the ability to change flat icons you hate, default wallpapers and fonts as well as color schemes, corners and shadows. If you wish, you may even put your own slogan different from the Apple's one. Apart from that, you can share your creation via social media.
So, if you're one of active iOS 7 critics - it is a nice way to show the wide audience how you think the Apple designers should work.

Leave a comment