Apple wins German injunction against Motorola over 'slide-to-unlock'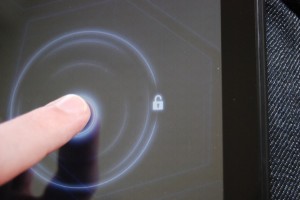 Judge Dr. Peter Guntz of the Munich Regional Court on Thursday found that a number of Motorola products had infringed on Apple's slide-to-unlock patent that gives the iPhone maker the option to enforce a German injunction against any offending devices. Apple's first win against Motorola could result in a complete reworking of how Motorola devices handle screen unlocking.
The German court looked at three different Motorola implementations of gesture-based device unlocking and found that two infringed on Apple's patent, namely those used by the RAZR maker's Android smartphones.
The third example, used by Motorola's in its Xoom tablet, showed enough of a difference from Apple's patent to escape injunction. That particular implementation is similar to that of the Galaxy Note, Mueller says, and requires a user to swipe their finger from inside a circle to outside.
Today's decision is a blow not only to Motorola Mobility, but to Android handset makers in general as Apple can bring similar claims to companies using the Google OS in Germany.
Apple's win follows an earlier outcome in February in which the Mannheim Regional Court dismissed a proposed 3G-relatedMotorola suit.

Leave a comment