Apple Won't Stop Production of iPod shuffle, Recent Shortages Are Caused by Suppliers

A number of Apple Stores across the USA have encountered with iPod shuffle shortages this week. This has caused rumors suggesting that Apple will no longer produce the smallest and the cheapest portable music player in its lineup. As it turned out, this rumors don't make sense. The guys from Cupertino have no plans to stop the manufacture of the iPod shuffle. This week's shortage is a result of supplier changes, which have temporarily stopped the production process.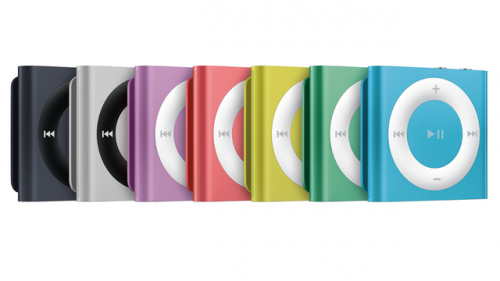 Citing people with knowledge of the situation, Billboard reported on Friday that the iPod shuffle shortage is expected to continue for an unspecified period of time. The issues are said to be as a result of component supplier changes that have temporarily interrupted production.
Apple's iPod shuffle is a portable music player, which has 2GB of memory, unique design and the price tag of only $49. The release of the current, fourth generation iPod shuffle took place in 2010. The design of the player has remained unchanged since that time.
It is no secret that iPod shuffle is one of the most popular Apple products ever created. This is because of its size, design and price.
[via AppleInsider]

Leave a comment