Apple Working On Force Touch Keyboard - Rumor

Apple has recently filed a patent for a brand new type of keyboard without physical keys that is based on the advanced Force Touch technology. Currently, Force Touch is used in MacBook trackpads as well as in iPhone and Apple Watch screens.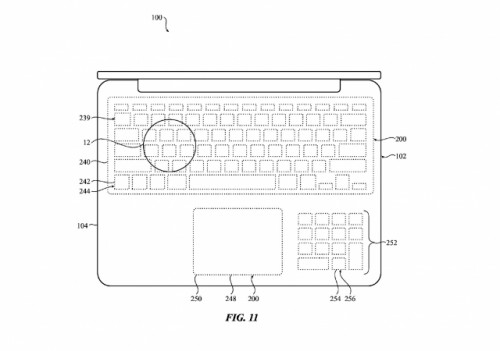 The latest patent describes a keyboard without keys that is more durable and convenient than today's keyboards with physical keys that can be damaged or broken accidentally. Apple believes their new invention will make it easier to type and improve the lifespan of the device equipped with the aforementioned keyboard.
Apple notes that conventional keyboards are susceptible to damage. For example, debris and other contaminants may enter the casing through the keycap apertures and damage the internal components of the MacBook.
What do you think about the latest patent? Leave your answers below.
[via iClarified]

Leave a comment