Apple Working On Its Own iOS Game Controller?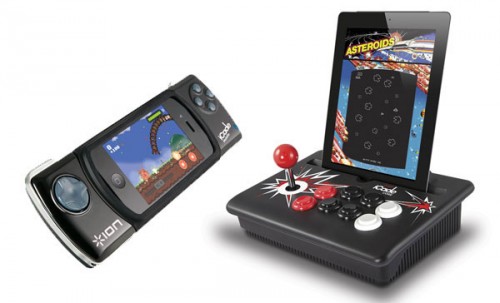 Two iCade Game Controllers
As Pocketgamer reports, this week Apple spoke with developers at the Game Developers Conference about providing support for an official iOS game controller. Last year Apple was rumored to have a game controller in the pipeline for iOS devices, but no such product has yet been released. The report notes:
"Of course, there's no official word yet, but Apple has been active during the conference talking to developers about its plans and ensuring plenty of games will support the joypad at launch.

It's been operating a meeting room at the show, albeit booked under a pseudonym company name to avoid media attention.

However, speaking anonymously, multiple developer sources have confirmed the news to PocketGamer.biz".
There are many third-party game controllers such as Atari Joystick and iCade line, however these efforts have been hindered by a lack of support from developers.

Leave a comment