Apple working on physical game controller for iPads and other iOS devices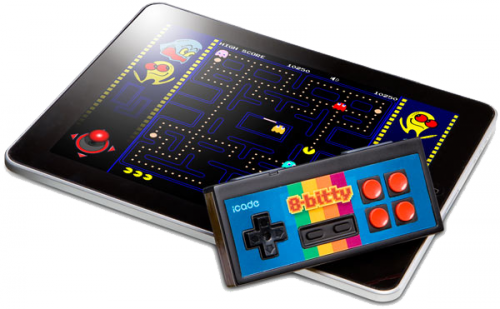 AnandTech's Anand Lal Shimpi reports Apple is working on its own physical controller to similarly enhance gameplay on its iPad and other mobile devices. He has been made aware of "an internal Apple project to bring a physical controller to market."
Regardless, Lal Shimpi believes such devices may soon be a necessary accompaniment for hardcore mobile gamers, especially as smartphones and tablets come close to equaling the performance of existing game consoles.
Along with their Android counterparts, iOS devices have emerged as a new frontier for game developers, with one research firm indicating that the two platforms saw their combined share of U.S.-based game software revenue rise more than threefold from just 19% in 2009 to an estimated 58% by the end of last year.
The success led to reduction of Nintendo's and Sony's market shares. Their respective share of software sales slip from 70% to 36% and 11% to 6%, respectively, over the same period. Sony recently reported a staggering loss of $1.2 billion for the December quarter shortly after Nintendo reported the first ever operating loss ($575 million) in its corporate history.

Leave a comment