Apple's redesigned 2012 iMacs rumored to feature anti-reflective glass displays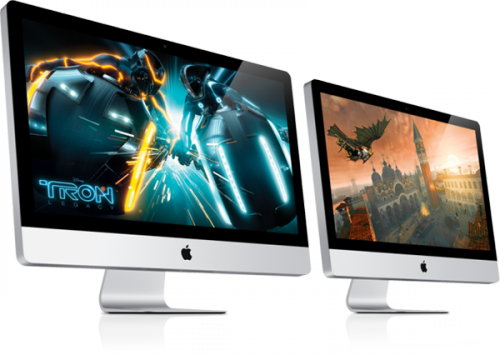 Digitimes reports that Apple's iMacs due for release later this year will not only arrive noticeably slimmer than existing models but may also be the first of the company's desktops to feature anti-reflective displays.
G-Tech is ramping up its production capacity of cover glass from 1.8 million units a month currently to three million units in 2012 as the company is likely to take up 25-30% of total cover glass orders for Apple's iPads in the year, according to an industry estimate.
G-Tech is also expected to supply AR (anti-reflective) glass solutions for Apple's all-in-one (AIO) PCs with the new products to also serve as a growth driver for G-Tech, indicated industry sources.
Apple's iMac has utilized a glass front for a number of years, and many users complained against the reflectivity interfering with usability in bright environments, so it will be quite reasonable if Apple decides to offer anti-reflective solutions. Apple utilizes a similar glossy display glass standard on the MacBook Pro, but offers a build-to-order option of an antiglare matte display on 15-inch and 17-inch models.

Leave a comment