Apple Would Produce Its Own TV-Set

Apple reportedly seeks support in making its own TV-set from LG. South Korean company is supposed to become a panel supplier. At the same time, there're two other manufacturers that can be chosen for cooperation. But everything in its turn.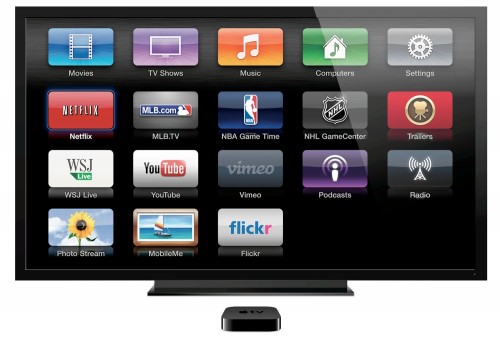 So, as you know, Apple television has been much rumored about these days. And on Thursday DigiTimes claimed that the company from Cupertino is interested in LG's 55 and 65-inch Ultra HD TV panels, moreover, the contract is almost signed. However, this doesn't necessarily mean that the Korean manufacturer is sure to be supplying Apple with the high-quality displays. Apple is now testing the prototypes and at the same time is still looking for other possible variants for itself. According to the source, AU Optronics, a firm from Taiwan, as well as Sharp can possibly beat LG and become Apple's only supplier.
You've probably noticed that one great tech company's missing from the list of would-be partners. Yes, it is Samsung. This is all quite obvious since the two biggest market rivals do their best to break former links.
Anyway, Apple TV-set combined with its media console can become quite a nice piece of device to use. Looks like it's not only me who understands that.

Leave a comment