LiquidMetal for iPhone 5S

According to BGR's Jonathan S. Geller, Apple is about to announce the iPhone 5S produced with the help of LiquidMetal technology.
LiquidMetal is a breakthrough discovery, which can be compared with the invention of thermoplastics. Only the characteristics of the new alloy are much commercially-viable than those of thermoplastics. One of the best features is the "amorphous" atomic structure that differs LiquidMetal from other alloys. Another advantage is a multi-component chemical composition, so that the alloy can be used for whatever purpose. Last but not the least; LiquidMetal can be processed with the same technology as plastics.
It was in 2010 when Apple signed an exclusive agreement with Liquidmetal Technologies to use its technologies in the consumer electronics field. Since then the results of the deal have been expected, but with no success.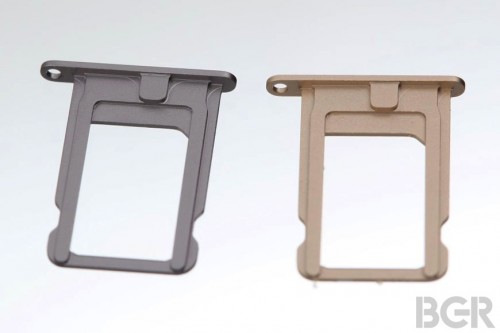 Now iPhone 5S is about to be announced, so the enthusiasm has already awaken and the front model is predicted to have some LiquidMetal parts.
According to BGR's Jonathan S. Geller, SIM card trays are made of some curious material which looks powdery and features exclusive strength and durability. Apple is also known to be thinking about introducing sapphire crystal to cover its displays. However, recently it was rumored that Apple will set the project aside as it cannot be produced in huge quantities.
Now we can only wait for the predictions to come true or fail, but only if Apple does not delay the iPhone 5S for a 4.3-inch display.

Leave a comment