Apple's iPhone 5s and 5c to Become Available in 35 Countries on October 25th

After quick September's stockouts, Apple's iPhone 5s and iPhone 5c will become available in Australia, Canada, China, France, Germany, Hong Kong, Japan, Puerto Rico, Singapore, the U.K. and the U.S.A. And this is expected to happen… today.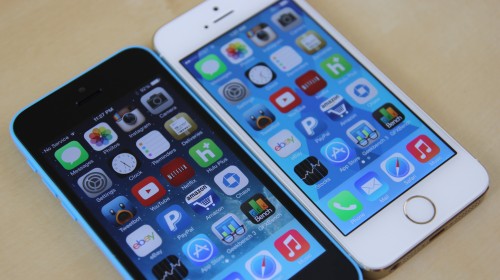 Apart from that, the company from Cupertino will officially start selling the new flagship and its plastic counterpart in 35 more countries, namely Austria, Belgium, Bulgaria, Croatia, Czech Republic, Denmark, Estonia, Finland, French West Indies, Greece, Hungary, Ireland, Italy, Latvia, Liechtenstein, Lithuania, Luxembourg, Macau, Malta, Netherlands, New Zealand, Norway, Poland, Portugal, Reunion Island, Romania, Russia, Slovakia, Slovenia, South Korea, Spain, Sweden, Switzerland, Taiwan and Thailand.
If nothing changes, next Friday Apple will bring new handsets to Albania, Armenia, Bahrain, Colombia, El Salvador, Guam, Guatemala, India, Macedonia, Malaysia, Mexico, Moldova, Montenegro, Saudi Arabia, Turkey and the United Arab Emirates.
According to the latest news, Apple's planning to launch the iPhone 5s and iPhone 5c in 100 countries by the end this year.

Leave a comment