Apple's Looking for 'Ground Truth' Team to Improve its Maps App

Apple is currently in search of well-skilled "ground truth" local experts. This is all due to the company's desire to improve its much criticized maps app.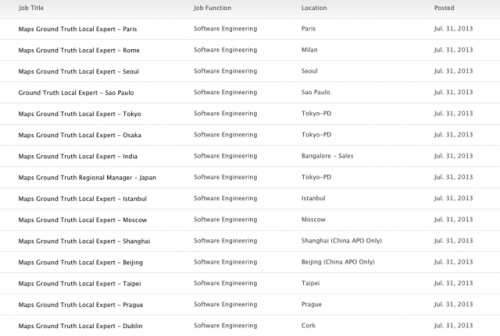 According to the latest job postings on the official Apple webpage, there's a strong demand for people with enough knowledge of big cities around the USA and Europe to help the Cupertino developers make their maps better. Local place names, prominent businesses, driving routes, public services, road names etc. - this is what you need to be aware of to be hired by Apple.
The Maps team is looking for people with a passion for mapping, great testing skills, and deep regional knowledge to help us build better and better maps. In this position, you will be responsible for the quality assessment of Apple Maps for your region, including both data and map services. You will monitor changes to our maps, provide feedback on unique local map requirements, collect ground truth information, and evaluate competing products.
What that means is that if you feel you can cope with all that stuff, you may try to apply for this job. Remember only that if you live in New York you are not likely to be hired as a "ground truth" Los-Angeles expert. Anyway, good luck!

Leave a comment