Apple's New Campus Continues to Take Shape

According to the latest rumors and images posted to Twitter earlier today, the construction of Apple's new Spaceship campus continues at an incredible speed. In fact, as can be seen on the photo below, the perimeter walls of the massive circular building are nearly ready. This indicates that the workers have began working much faster.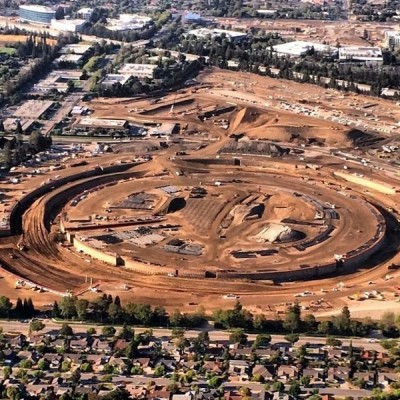 Construction at Apple's Spaceship campus is continuing at a rapid pace, according to new images posted to Twitter by KCBS news and traffic reporter Ron Cervi. Cervi has been taking aerial shots of the campus to track construction progress for the last several months.
Apple's new campus is expected to feature a large circular-shaped main building made of concrete, metal and glass, an underground parking for 2.400 cars, a fitness center and a 120.000 square foot conference hall.
As it was reported earlier, the guys from Cupertino expect to finish the first stage of the construction in 2016, however, it is unknown whether they will manage to do that.
[via MacRumors]

Leave a comment