Apple's New Streaming Music Service Will Be Called Apple Music?

According to the latest report from people familiar with the matter, the long-awaited Apple's streaming music service based on Beats Music functionality will be called Apple Music and feature a deep social integration for artists. In fact, they will get an opportunity to share their music, photos, videos and posts with their fans. Similar feature called Ping was once added to iTunes. Looks like the guys from Cupertino have decided that an opportunity to follow the page of the favourite artist will allow to lure more customers and make the streaming service more popular.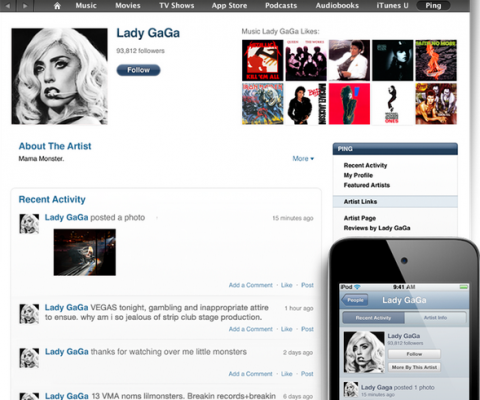 As you know, Apple has recently released a new iOS 8.4 beta that contains a completely revamped Music app that is expected to become a basis for the new service.
Notably, Apple will make its music service available for iOS, Android, and Mac operating systems. For iOS, Apple Music will be deeply integrated into the new music app and users will be able to port over their existing Beats Music cloud libraries.
The debut of the new streaming music service is expected to take place at Apple's Worldwide Developer Conference this June. It will reportedly be integrated into iOS 9. Apple is also expected to update its iTunes Radio, however, the main emphasis will be put on Apple Music.
[via iClarified]

Leave a comment