Apple's Orders to Make About 10% of TSMC's Revenue in 2014

Apple's orders for 20-nanometer chips are expected to make about 10% of Taiwan Semiconductor Manufacturing Company's revenue in 2014. According to AppleInsider, the Taiwanese manufacturer will produce a large part of Apple's A-series processors. What that means is that the company from Cupertino is trying to get rid of its dependance on Samsung, which is currently one of Apple's main chip suppliers.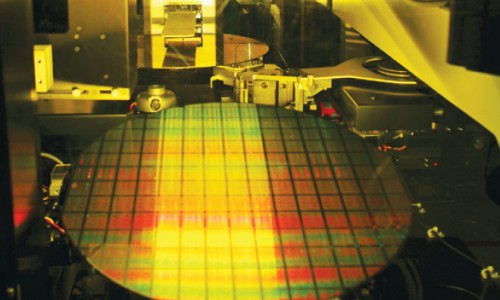 Speaking at TSMC's annual supply chain forum, CEO Mark Liu called the 20-nanometer rollout "the most critical ramp-up TSMC has carried out in years," according to a report from the Taipei Times.

[...]

Industry analyst Randy Abrams of Credit Suisse believes the Cupertino, Calif.-based company will account for 6.5 percent of TSMC's revenue in 2014, while fellow fab watcher Eric Chen of Daiwa Capital Markets puts the number at 10 percent. TSMC booked $5.53 billion in the third quarter of 2013, a new record for the company.
Apart from the chips produced on 20-nanometer process, TSMC is said to start the mass production of 16-nanometer processors next year.
The deal between the company from Cupertino and Taiwan Semiconductor Manufacturing Company was signed in June. Experts claim that Apple will finally switch from its South Korean partner - Samsung - to the new Taiwanese supplier in January.

Leave a comment