Apple's Stock Price Returns to Above $100 Mark

Warren Buffett's recent investment in Apple has helped the company stock to rise 9% and go back above the $100 mark for the first time over the last couple of weeks. According to the latest reports, Buffett's conglomerate holding company Berkshire Hathaway has invested $1 billion in Apple and in such a way helped the tech giant to improve its position on the market.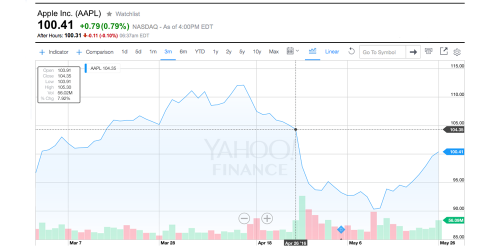 Buffett tends to have that effect on stocks—for example, when the company disclosed a stake in Kinder Morgan in February, shares shot up 11%. Apple's rise in the past few weeks is no doubt partially the cause of Berkshire Hathaway's disclosure.
The price of Apple's shares fell significantly after the Q2 earnings report. In case you don't know, several weeks ago, Apple reporter the first-ever decline in iPhone sales. This resulted in substantial drop of the stock price.
[via 9to5Mac]

Leave a comment