Foxconn Replaces More Than Half of Workers with Robots

According to the latest report from South China Morning Post, Apple's key supplier Foxconn has replaced more than a half of its workers with modern robots over the course of last couple of years. As noted by the reporters, since the launch of the iPhone 6 and iPhone 6 Plus, the factory has reduced the number of employees from about 110,000 to nearly 50,000.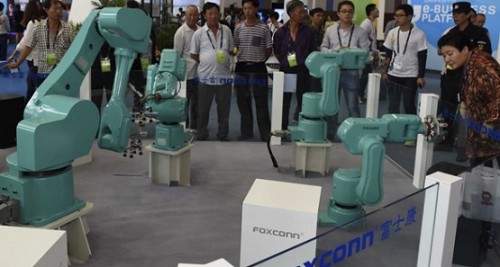 Replacing human workers with machines is a popular practice aimed at reducing the manufacturing costs and improving the product quality. Unfortunately, this can be the reason for high unemployment rates in industrial regions.
Since September 2014, more than 500 companies in the Chinese province of Dongguan have spent a total of $630M on robot and AI technology to replace human workers. It was reported back in January that Foxconn had received a $12M government subsidy to help minimize layoffs in response to reduced iPhone orders.
It's not the first time Foxconn changes the way its factories operate. In future, such changes can make the iPhone lineup a bit cheaper.
[via 9to5Mac]

Leave a comment