Beats Music App for iPad to be Released Soon

Beats Music teased an iPad app. What this means is that the new piece of software will be released very soon. And this is good news for all those people who like listening to music wherever they are.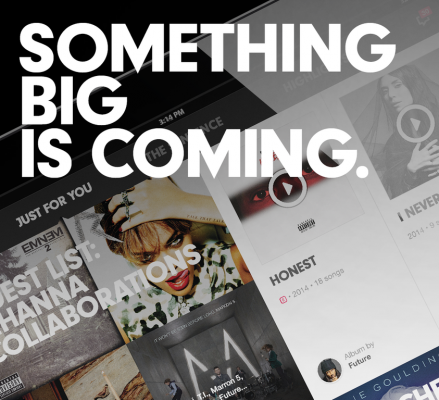 Here's can be found on Beats Music's Twitter:
THIS JUST IN: Your favorite Music App is feeling ready to grow in size...literally...
As you probably know, Beats Music for iPhone is one of the most popular music streaming apps on the U.S. App Store. It gives users access to an enormous digital archive of music.
As noted by iClarified,
Currently, you can download Beats Music for iPhone to get a free 7 day trial. You can subscribe with In-App Purchase for $9.99 USD (US) per month, renewing automatically (only available in the US).
Those who have a registered U.S. App Store account will soon get an opportunity to download Beats Music for iPad. Only a few days are left to the release, I guess.

Leave a comment