Belkin's accessory for the iPhone Will Make Group Shots Easier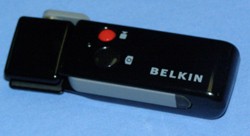 Until Siri is able to snap pictures with your iPhone on your signal, snapping up perfect group pictures is not an easy task that involves using camera apps with timer capability (such as Camera+). Accessory producer Belkin has addressed this issue and designed an accessory for iPhone that allows you to remotely release the camera shutter on your device.
This accessory will interact with its free LiveAction app over Bluetooth. To take a photo or start recording video, you just need to press the button on the trigger. Also the accessory will include a detachable stand for holding your handset up on different surfaces.

Leave a comment