Adobe Released Premiere Elements 10 Editors And Photoshop Elements 10 For Mac App Store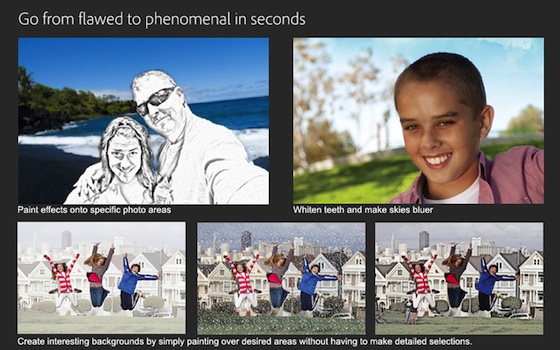 In July Adobe for the first time entered the Mac App Store, releasing Adobe Photoshop Elements 9 Editor, scaled-down version of its image editing software. When the company pushed out boxed version of Photoshop Elements 10 in September, Adobe noted that the development of the version for Mac App Store is under way but under a different timeline as it is a separate application.
Now Adobe has finished work on the Mac App Store versions both of Premiere Elements 10 Editor and Photoshop Elements 10 Editor, which are available at the price of $79.99 each.
Like the previous Mac App Store version of Photoshop Elements, the new versions don't include Elements Organizer feature found in the full versions and don't have support for case-sensitive HFS Plus volumes. Also Premiere Elements 10 Editor doesn't support SmartSound functionality that is available in the non-Mac App Store version.
It should be noted that new Photoshop Elements 10 Editor is a separate software and it is not available as a free update for the version 9 from the Mac App Store.

Leave a comment