Best Features Apple Has Put Into its iOS 11

Apple will release its new iOS version in September and now we can focus on its best new features revealed so far.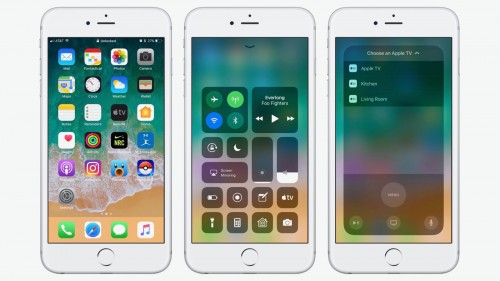 The users will now be able to pay one another in iMessage with Apple Pay, authenticating the payments with Touch ID or Face ID.
The new Control Center looks more intuitive and neat. It now contains only key functions represented as tiles with icons that can fit into one screen.
Maps in iOS will now give the instructions to the speed limit and guide through lane navigation on-the-go. It will also include plans of airports and shopping centers.
Do Not Disturb While Driving feature allows drivers to concentrate on the road. The system will recognize when a user is driving and activate a special mode that will turn off the screen. The device will be able to send automatic replies while in this mode.
Siri's voice will be more natural and it will support translate. Siri will learn the user's habits and adjust settings accordingly.
iMessage will synchronize messages across multiple devices and support payments in the messenger itself. It will be packed with new emoji and stickers.
The updated camera will let users enjoy high-quality photos taking less storage space. It will also feature new effects, such as Bounce and Loop and improved portrait mode.
iPad updates will make it look more like macOS, users will be able to drag and drop on iPad. In addition, there will be a segment for files to bring them all together for convenience.
The update for Apple Music found its inspiration in Spotify. It will let follow friends and see what they listen. Shazam will be supported.
iOS 11 will feature augmented reality support thanks to ARKit for iPhone and iPad.
App Store is also updated for the first time in nine years. The new Apple online shop design will have a section for featured apps and games and a section for articles and videos about the products.
[via The Telegraph]

Leave a comment