Surely you remember the video that showed you a few days ago the next version of Stack. The day after the developer anounced that he would stop developing free applications. Now he changed his mind. So the work on version 2.2 of Stack is continuing and this application will appear in Cydia soon. One more important thing is that once application is released, it will probably remain available forever.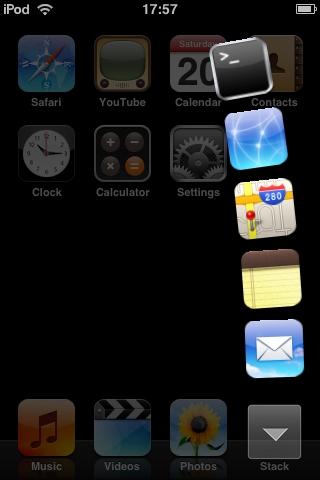 via spazio

Leave a comment

Here is the video that shows a preview of future AppStore application called Spotify. It will allow users to listen to streaming music from the iPhone. Currently it is in the waiting for approval status.

Leave a comment


I have a friend, who learns to play drums. If he were an iPhone owner, he would love this app.
It costs $0.99 and avaliable via AppStore (link).

Leave a comment

Three different Springboard tweaks are to appear in Cydia quite soon. They make the movement of 2D icons in Springboard.Here are three different videos that show each of these effects:
The first is to have all the icons rotate in Landscape mode, and this situation will create animations by rotating the iPhone to the right or left.
The second, more attractive, it creates the same effect as the previous video but in the Portrait mode:

Leave a comment, read comments [3]

Here is the video preview of a new feature that will be included in the next version of Winterboard. It is the ability to create multiple themes with Wallpapers, or a different background for every page of Springboard. The Mod is called Per-Page Wallpapers and will apear soon in Cydia.

Leave a comment


TVUPlayer is a free application that allows you to see many TV channels straeming on our iPhone and iPod Touch. You can find CNN, CNBC, IBN7 and many others in different languages. There is a search in case you know what you want to watch.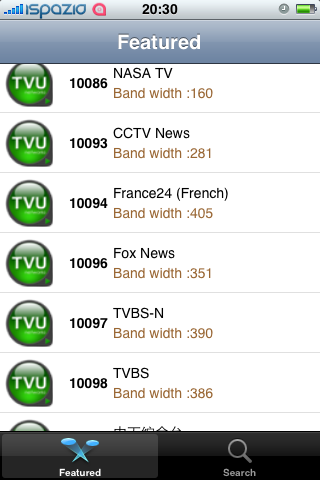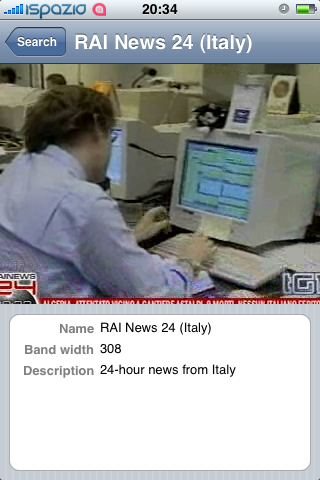 via spazio

Leave a comment


SouthPark Mobile is a very nice application. However it was slow and buggy. Recently version 1.1 was released. The developers fixed many issues and improved overall performance.
New version is avaliable in Cydia, section Multimedia.

Leave a comment

SBSettings is quite a useful utility to quickly turn on and off different parameters (f.e. 3G, WiFi, Bluetooth), adjust brightness and etc. Now users can activate and deactivate the screen lock.
When the icons is green, it means that after a certain number of minutes (depending on the settings) the iPhone will enter into standby mode turning off the screen.
Changing the icon in Red will be the exact opposite. The lock will be removed and the device will remain fixed with illuminzione active.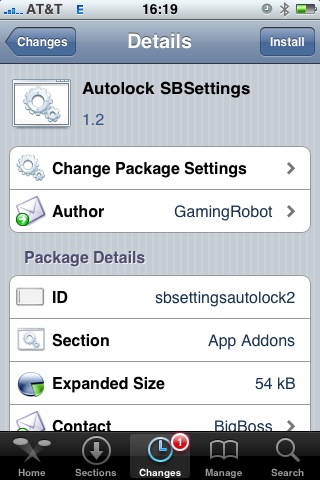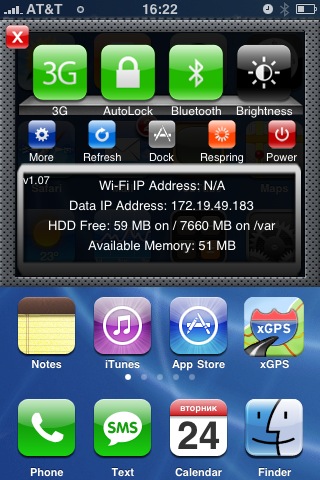 Leave a comment

iBluetooth application is almost ready. This application will allow the file transfer through the iPhone Bluetooth. iSpazio got it, and Medevil is fixing some of the bugs they found. The app will be released through the iSpazio Repository in Cydia as soon as important bugs will be fixed.
You can watch the video of iBluetooth here.
via ispazio

Leave a comment

Gameloft is preparing to release a new game in AppStore this March. It is called Let's Golf. The graphics is very colorful, users will be able to compete against the computer or friends (via WiFi) on the various golf courses. 63 holes, 4 different 3D landscapes (beach, mountains, lakes, countryside), 4 customizable characters.
Here are several photos and a video trailer.

Leave a comment

Interesting concept video for using iTunes, rather than the iPhone itself, to manage home screen icons and layout.
via theiphoneblog

Leave a comment

This is a classic Labyrinth, but renovated and equipped with a beautiful 3D graphics, sound effects and excellent quality control using accelerometer. The full version features 100 levels whereas lite only has a single level pack.
Wooden Labyrinth 3D Lite, free, AppStore link
Wooden Labyrinth 3D, $2.99, AppStore link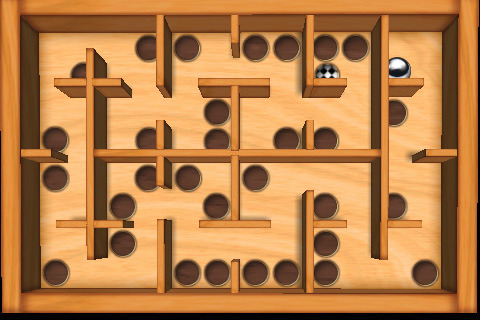 Here is a video:

Leave a comment

Abai is a new application that will allow us to play chess for free on our iPhone or iPod Touch. There are some cool features, like flip or movements suggestion. Nice game for chess fans. You can download abai via Cydia (repository BigBoss).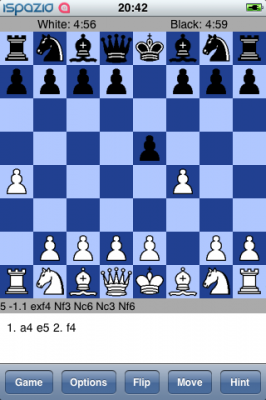 Leave a comment


Classic game with very good graphics, 28 levels of arcade excitement! The game will be free for 7 days starting from Feb 20. Later it will be $1.99, so we suggest to download now. Here is an AppStore link.

Leave a comment

Here are some new screenshots and a nice video trailer of Metal Gear Solid Touch.
Here is the video:

Leave a comment