CEO Tim Cook looks to mold a more streamlined Apple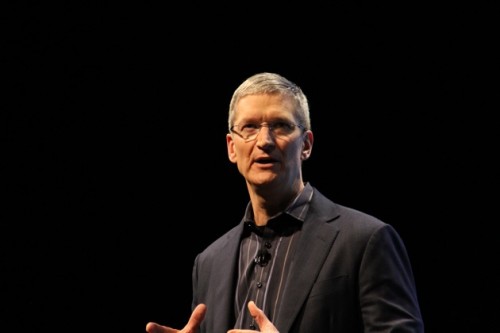 Two months has already gone since the moment when Tim Cook was appointed Apple's CEO. The Wall Street Journal decided to take a look at his management strategy and found out some differences between his style and that of Steve Jobs.
In recent weeks, Mr. Cook has tended to administrative matters that never interested Mr. Jobs, such as promotions and corporate reporting structures, according to people familiar with the matter. The new chief executive, 50 years old, has also been more communicative with employees than his predecessor, sending a variety of company-wide emails while addressing Apple employees as "Team," people close to the company said.
Cook made significant changes in Apple's education division. As a result the division was divided into marketing and sales divisions and then reintegrated with the company's broader arms focused on those aspects of the business. Another corporate-level change is recently-announced charitable matching program that calls for Apple to match employee donations up to $10,000 per year, a change from the Jobs who was reportedly against giving money away. Cook seems to recognize quickly expertise and achievements of his employees, and ready to promote them, such as with the promotion of Eddy Cue.
Many investors believe that Cook could consecrate his attention on what to do with huge Apple's cash fund, which reached $81.6 billion. Cook said that he was "not religious about holding cash or not holding it" and may be more open for such possibilities as stock buybacks than Steve Jobs, who was opposed to stock buybacks.
Nevertheless, many suggest that he does not have the product vision to guide such huge company. Even his colleagues and friends say that he is "not a product guy." But Jobs reportedly did his best to leave Apple with a pipeline of products for the next four years. So only time will tell what will happen with Apple under Cook's guidance.

Leave a comment