New iPhone OS to Bring Contacts On Home Screen

According to a new patent application filed by Apple, the new and upcoming iPhone OS could offer contact icons on the home screen. These icons can be used to invoke apps, retrieve and display contacts information, or can be modified to display related info, tied to an individual contact. This patent, which was filed back in July 2008.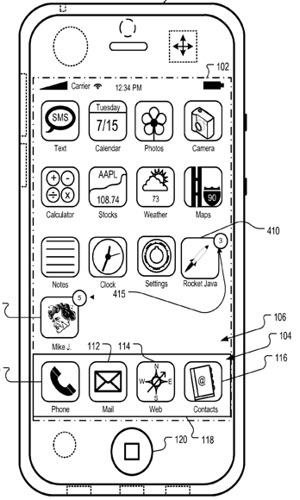 The icon can also be used to invoke one or more applications that are personalized to the contact. The icon can be modified to display information related to the contact. In one aspect, an icon associated with an entity can be temporarily displayed on the mobile device based on the proximity of the mobile device to the entity.
The U.S. Patent & Trademark Office today has accepted Apple's filing. This could probably mean that we may soon see this feature being introduced in the upcoming iPhone OS 4.0, which is expected to be announced with the next-gen iPhone in summer.

Leave a comment