Department of Defense will purchase about 650,000 iOS devices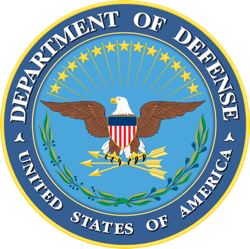 According to Electronista, The United States Department of Defense will order more than 650000 iOS devices.
The report states that the Department of Defence will purchase 120000 iPads, 120000 iPad minis, 200000 iPod touches and 210000 iPhones. These devices will be used in various situations, more than 50% of them "will be used on the battlefield, afloat, and also to communicate with support groups. Other devices will be used in the usual situations like the Pentagon.
"Another source familiar with the situation told us that the iOS devices were intended to replace nearly all the older BlackBerry devices incompatible with the new BlackBerry 10 software release. Statistics gathered from devices deployed by the DoD show 470,000 BlackBerry devices in daily use, none of which use the new BlackBerry 10 operating system. Testing of the new operating system has been gravely impacted by the sequester, and the outright elimination of funds earmarked for the BlackBerry 10 platform may never be restored."
The site suggests that the actual order of devices has been delayed due to a confiscation, and the purchase will be carried out as soon as the issue will be decided by Congress.

Leave a comment