iPhone 5S is to appear at the 3rd quarter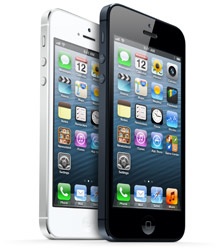 DigiTimes reports that the components for the next generation iPhone will be shipped at the end of may, and the new Apple's smartphone may appear somewhere in the third quarter. This confirms other reports that iPhones will be released in June or July.
"Components for the next-generation iPhone will start shipping at the end of May with the new smartphone to have a chance of showing up in the third quarter, according to sources from the upstream supply chain.

The new iPhone will not receive a major upgrade and may just be a slightly enhanced version of iPhone 5 (iPhone 5S), the sources said citing their latest specification data."
DigiTimes sources claim that iPhone 5S will have the higher-end processor and a higher-megapixel camera, which matches other rumors about the phone.
Based on other recent reports Foxconn is currently preparing for production of iPhone 5S and that the device may be equipped with a fingerprint sensor.

Leave a comment