Department of Justice Investigates Apple's Negotiating Tactics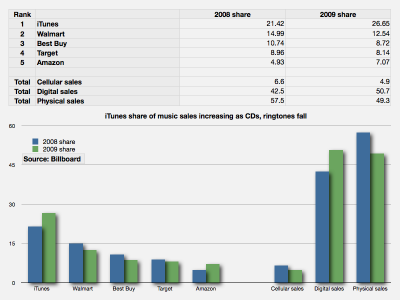 Yesterday The New York Times had posted a Brad Stone's report that reveals interesting information on the online music market investigation started recently by US Department of Justice.
The story started two months ago, when Amazon began to seek music labels that would allow company to sell their new songs day earlier than everyone else in exchange for exclusive "MP3 Daily Deal" promotion on the Amazon's site (according to BillBoard). In answer to that Apple asked labels to refuse Amazon or the company will not provide marketing support to those of songs that appeared in Amazon first. Such negotiating tactics attracted the attention of DoJ and now, as the NYT reports, it started inquiries with different music labels to confirm the information.
Currently Apple has 69% of online music market, while Amazon holds second place with its 8% share.  Since 2003 Apple sold more than 10 billion songs and thus provided significant revenue for the music industry.

Leave a comment