Developer Teases Untethered iOS 10.3 Jailbreak

A developer nicknamed 0xnever has announced on Twitter that he will soon release an untethered jailbreak of iOS 10.3, which is currently being tested by developers and public testers. According to the hacker, his tool will turn the semi-tethered Yalu jailbreak into a fully untethered with just one tap. Looks like there are many vulnerabilities in the latest iOS version that can be used to hack it.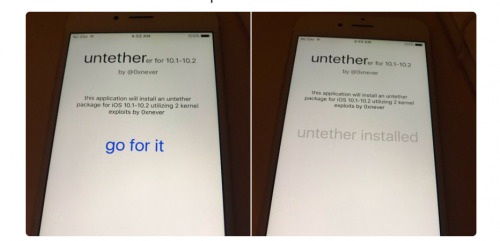 Here's what can be found on developer's Twitter:
Btw my "untetherer" tool for iOS 10.x is almost ready, turn your semi-tethered Yalu into fully untethered with 1 tap!
The name of the upcoming utility is currently unknown as well as the details about how it will work.
Apple is expected to release the final version iOS 10.3 to public within next couple of weeks. It is likely that the jailbreak will debut after the release of the firmware. Stay tuned for more updates.

Leave a comment