Developers Release New Version of Semi-Restore

A new version of the application for those who use jailbroken iPhones, iPads and iPod touch units and need to remove everything from their devices without losing the jailbreak has been recently released by the developers. The app is called Semi-Restore and, as I've already mentioned, it lets users restore their devices without losing the jailbreak. Semi-Restore now supports the hacked versions of iOS 9.02 and iOS 9.1.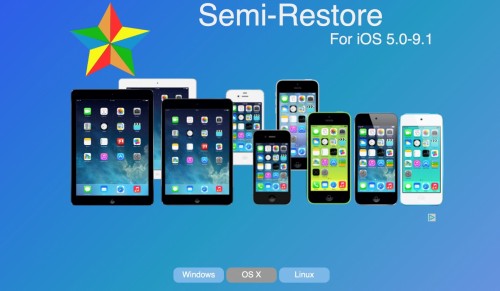 Below you can find the list of features the aforementioned app supports:
Uninstalls all Cydia packages
Fixes host file issues
Erases all user data
Fixes permissions
Fixes activation issues
Fixes iMessage/Facetime issues
Fixes Safe mode issues randomly appearing
Reinstalls Cydia (in case it was deleted)
If you own a jailbroken handset or tablet and think you need the app, you can download and install it on your Windows or Linux computer right now.
[via iClarified]

Leave a comment