eBay launches an app for 3D printed objects

AppleInsider reports that eBay is launching a new app, Exact, for selling 3D objects. Using this app, one will be able to create personal 3D printed objects, including iPhone cases, jewelry and other small items. The best thing is that you will need only your device to make these objects.
To launch this Exact project, the auction and shopping giant contracted three biggest 3D printing studios, Sculpteo, MakerBot, and Hot Pop Factory. Now eBay Exact can offer its customers a limited number of small items, but the range will be widening. Currently, you can chose among 18 cases, rings, necklaces, and figurines.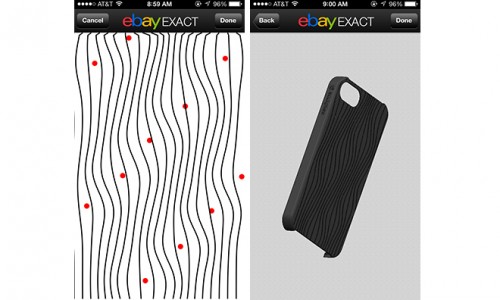 Using the 3D printing process Exact will be able to sell the small-scale objects at relatively low price. The fact that you can create a unique item will make the app even more popular. After a seller has made the 3D print, it goes to eBay sellers, who turn the image into reality and ship the item.
Have a look at what the developers say about Exact
Bring your style to life. Choose from a variety of materials, including plastics, wood and metals. Use the engraving feature to further customize your product.

Be the first to use new technology to create one-of-a-kind iPhone cases, jewelry, and figurines based on self-portraits.

Build your collection. Whether you love jewelry or figurines, eBay Exact allows you to create as many unique products, exactly as you like, based on your personal desires and preferences.

Leave a comment