Entry-level iPhone 7 to Get 32GB of Storage?

According to the image posted on Twitter, the base model of the iPhone 7 will feature 32GB of storage. This means that starting this year, buying an entry-level model will actually make sense as the user will not necessarily run out of storage in the first two weeks of using the smartphone.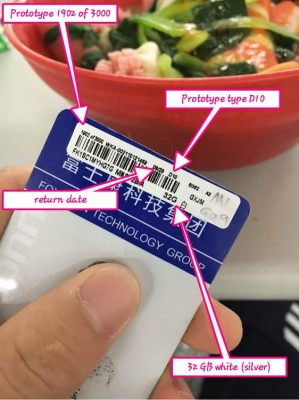 The image I am talking about is a sticker showing information about one of the 3000 iPhone prototypes used for testing purposes. Today's photo corroborates with the report shared by the Wall Street Journal earlier this year and looks quite trustworthy.
A photo posted to Twitter shows a sticker for prototype number 1902 out of 3000 with a return date of 08/29. The prototype identifier is D10 and notably it has 32GB of storage.
What iPhone do you use? How much free space you have at the moment? Leave your comments below this short post.
[via iClarified]

Leave a comment