External IR Keyboard for iPhone Without Jailbreaking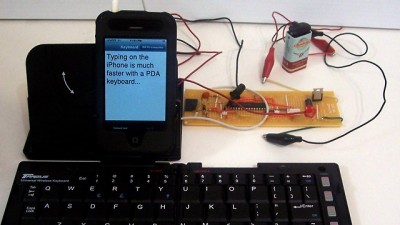 Perceptive Development developed a hardware and software solution that allows infrared keyboards to be used for typing on the iPhone, using less than $20 of electronics. They have managed to get an external keyboard working via a custom connection built for the headphone jack. Headphone jack in/out hardware is one of the few interfaces that's open in the official SDK.
They have built a microcontroller that converts input from an external Targus IR keyboard into a format the iPhone's headphone jack can understand, which is then fed to a terminal app that doesn't require jailbreak. Nice!

Leave a comment