Facebook app updated to v4.1.1: brings iPad 3 Retina Display support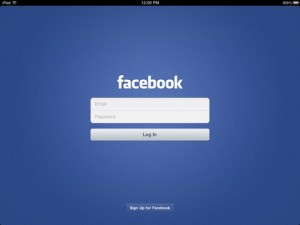 Facebook has updated its iOS app with numerous improvements including Retina Display support for the new iPad, the ability to offline in chat, and more.
What's New in Version 4.1.1

In this release, we added some features and fixed some bugs so now:
- You can go offline in chat
- The right profile picture appears for everyone
- Your list of friends always includes all your friends
- In sets of photos, your name is displayed correctly
- Photos of people who like Facebook Pages load correctly
- Your friend-request notification only lights up if you have a request
- You can change your language to Czech, Danish, Greek, Indonesian, Malaysian, Norwegian (Bokmal), Portuguese (Portugal) or Thai
- If you've got a new Retina iPad, you'll see a crisp, high resolution interface
You can download Facebook app for free in AppStore (link).
Description

Facebook for iPhone and iPad

Facebook for iPad
With high-res photos, games, chat and more, now you can get the best of Facebook—on your iPad.

- Enjoy bigger, better photos: Your photos are high-res and easy to flip through, like a real photo album
- Navigate anywhere, fast: Just tap, slide or pinch to move from one screen to another
- Play games on the go: Access your favorite Facebook apps and games, wherever you are
- Focus on what matters: Zoom in on your friends' photos, updates and stories
- Never lose your place: Share a photo, update your status or send a message without leaving News Feed
- See who's nearby: Check out the Nearby map to see what your friends are up to

Facebook for iPhone
Facebook for iPhone lets you stay connected and share with friends on the go. Start a chat, keep up with friends' photos and status updates, look up a phone number, upload photos to Facebook and more—right from your iPhone.

Leave a comment