FCC launched investigation of AT&T's merger with T-Mobile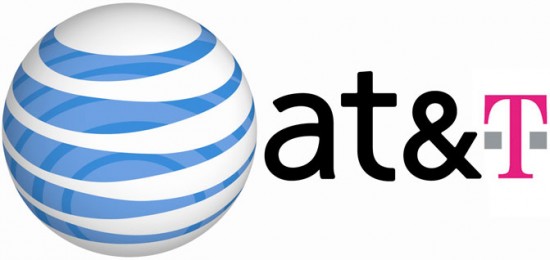 As you may know, in March  Deutsche Telekom reported its intention to acquire the rival carrier, T-Mobile, for AT&T, its subsidiary company. The estimated price of the deal amounts $39 billion. The fact has recently attracted attention of federal regulators, as in case of successful transaction AT&T will become the leader in the field of wireless carriers, and the number of its customers will reach about 130 million people.
The FCC is eager to find out "how AT&T's wireless spectrum is being used, the nature of its overall network and why it believed it needed T-Mobile's spectrum to meet its goals for 4G", reported MacNN this Friday. Officials also investigate whether AT&T considered solutions alternative to acquiring T-Mobile, and what is the scope of those solutions.

The FCC also questioned AT&T about its long-term pricing plans to analyze AT&T's strategies for regulation of its post-merger size which would lead to increment of the rates for communications. However, the information provided by AT&T cannot be disclosed while the FCC goes on its investigation.
Soon after promulgation of the information of the deal, some FCC official who preferred stay unknown said that AT&T bends over backwards to persuade the chairman of the commission to approve this deal.
AT&T has no doubt the deal still can be approved:
"We understand that Congress, the DOJ, the FCC, as well as wireless consumers will have questions about the transaction. We look forward to answering and addressing those questions. We are confident that the facts will demonstrate that the deal is in the public interest and that competition will continue to flourish."
T-Mobile expressed its concern on the fact that the approval of the deal by the FCC could drag on up to a year.
The U.S. Department of Justice has also launched an independent investigation; however, the information on it is kept in secret.
In the beginning of this month AT&T, T-Mobile and Sprint executives testified at a Senate hearing concerning the transaction. Senators share the opinion that if the transaction is approved, it would lead to emergence of duopoly, which would hurt the right of competitors and consumers.
Sprint does not support the deal, as, in its opinion, its approval would "put Sprint to be acquired." AT&T, in its turn, tries to convince the FCC that the only aim of the transaction is to boost the quality of communications and reduce fees for roaming, and it does not represent any threat for healthy competition in the field.

Leave a comment