Fourth-Generation iPod Shuffle Teardown Reveals Tiny Components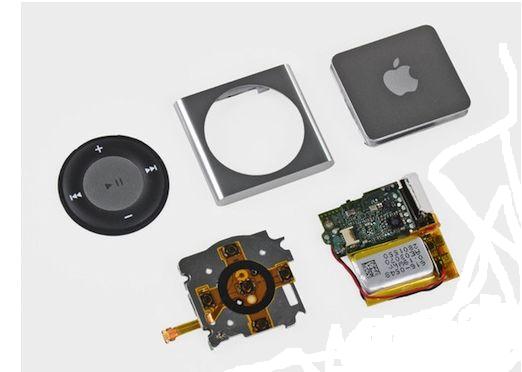 Unsurprisingly, iFixit is close behind with a detailed teardown of the diminutive music player. It took a half hour of prying and heat application to open the device's case, but they were finally able to gain access to its internals. Among the interesting items of note:
The new hardware carries a model number of A1373, updated from the A1271 designation of the previous generation hardware.
The fourth-generation hardware has a height of 1.14 inches, width of 1.24 inches, depth of 0.34 inches, and weight of 0.44 ounces.
The control ribbon cable is just 1/8 of an inch wide, and the logic board is held in place by just one screw. The battery is soldered to the logic board.
The 3.7V lithium-ion battery has a listed capacity of .19 Whr, which is good for 15 hours of audio playback.
The manufacture dates on the die indicate the hardware was built in late June and early August of 2010.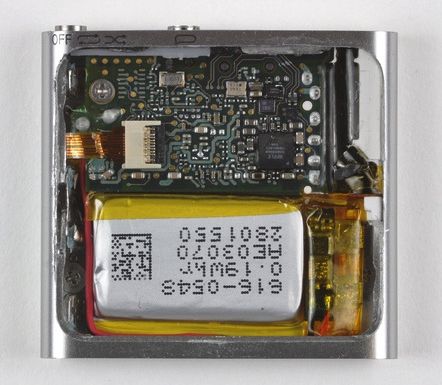 Leave a comment