No HDR photography for iPhone 3G/iPhone 3GS?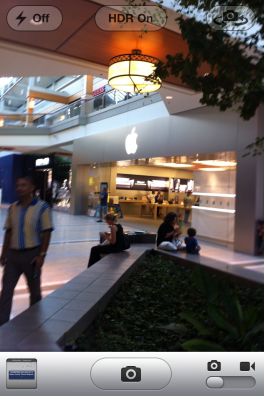 While we won't know for absolutely certain until the final release version of iOS 4.1 for iPhone arrives sometime this week (maybe Wednesday), it's looking like HDR photography will be exclusive to iPhone 4 and not available for iPhone 3G and iPhone 3GS users.
HDR photography requires separate 3 pictures be taken as simultaneously as possible — regular, overexposed, underexposed — and then combined together and tone mapped to produce the final image. iPhone 4 with its Apple A4 chipset and 512MB of RAM certainly takes photos much faster than iPhone 3GS. Traditionally Apple would rather not provide a feature at all than do it poorly on older hardware (e.g. no 15 fps video recording on iPhone 3G), so is this just another case of that?
There are HDR apps that work on older iPhones, though not in the same, speedy, integrated way as the built in iOS 4.1 version.

Leave a comment