Mute Your Mac from an iOS Device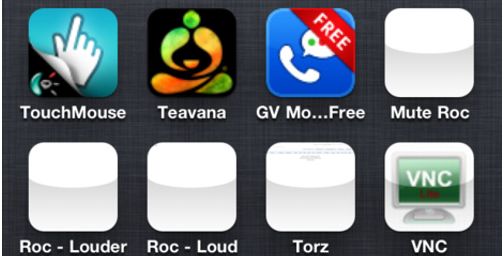 Your Mac or MacBook's in the next room, and the speakers are still up. You know this because its dings and squawks wake you up. You can silence your Mac from any iOS device in one click with this setup.
Blogger Justin, from Pittsburgh, explains the relatively simple three-step process to setting up a remote Mac volume control on an iPhone, iPod touch, or iPad. Create a script on your Mac that sets the volume to 0 in one command line, turn on web sharing to provide access to that script (from inside your network only), then create a web bookmark shortcut on your device to launch that script from wherever you are. It's explained in much more detail at Justin's blog, and it's a pretty clever tweak—and one that might open your mind to more one-shot terminal commands to be launched remotely on a Mac.

Leave a comment, read comments [1]