Google Can Remotely Obtain Access to 74.1% of Android Devices

According to the latest document shared by New York lawyers, Apple's iOS is much more secure than Google's Android. In particular, they have found out that Google can remotely bypass the passcode, reset it and obtain access to the data stored on the device running Android 4.4 or earlier on demand of law enforcement agency. Currently, 74.1% of all devices are running an older Android version. Those who use handsets and tablets with Android 5.0 or higher on board, are safe as these devices use full disk encryption and thus are not vulnerable.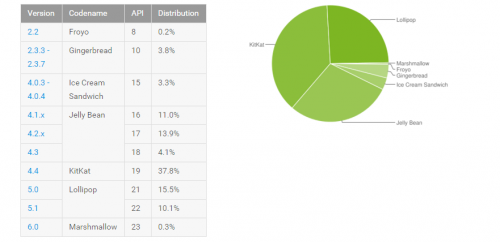 The researchers have utilized official sources to estimate the number of devices that can be accessed remotely:
Looking at the Android Developer Dashboard we can see that 74.1% of devices are currently using a version of Android that can be remotely unlocked at any time.
If to speak about Apple, the company has begun using full disk encryption earlier than Google. Gadgets with iOS 8 and iOS 9 can't be accessed remotely. According to the App Store data, 91% of iOS users are now working with iOS 8 or iOS 9, so the number of devices vulnerable to remote access attacks is equal to only 9%.
What version of Apple's or Google's operating system do you use? Leave your comments below this post.
[via iClarified]

Leave a comment