Google Presented New Gmail UI For iPad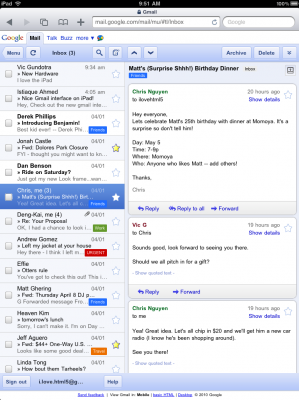 Yesterday Google has announced a new web UI for tablet devices like iPad and others. As you can see from the screenshot above some ideas were taken from Apple's Mail for iPad - the inbox is situated to the left of the screen and the messages appear on the right side.
Google's Product Manager Punit Soni also reported that iPad comes with such pre-installed Google services like Google Search in Safari, YouTube app and Maps app.
It looks like in spite of a tensity that can be observed in the Apple-Google relationship the partnership between these companies is still pretty tight.

Leave a comment