Hackers Release Taig 1.0.1 with Fixes for OS X 10.9 Mavericks

As you already know, Chinese hackers have recently released the long-anticipated Mac version of their Taig tool for untethered jailbreak. Although the version 1.0.0 is quite stable, some OS X Mavericks 10.9 users report that during the process of jailbreak, the utility freezes and they see a blank screen. That is why Taig team has recently released an update that fixes this problem. The update is available at link, you can download it right now. Except for the fix for the blank screen issue on OS X 10.9, Taig v.1.0.1 contains no other improvements of fixes.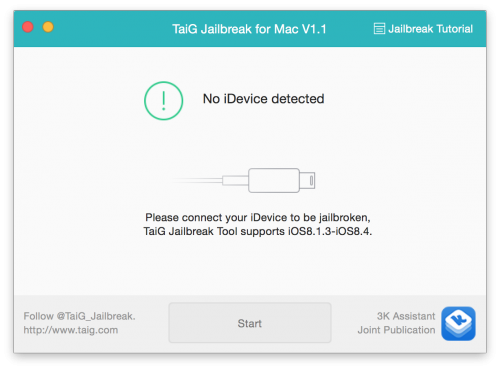 The tool for untethered jailbreak of iOS 8.4 is compatible with all or nearly all Mac models and OS X versions, so if you have an iPhone, iPad or iPod touch running iOS 8.4, you can hack this device right now. However, before jailbreaking your device, make sure you read our tutorial carefully.
Don't hesitate to ask any questions related to Taig 1.0.1 or the process of jailbreak in the comments section below this short post. We'll do our best to assist you and solve your problem as soon as possible.

Leave a comment