Here's What One Can Find Inside of New 21.5-inch Retina 4K iMac [Images]

The iFixit team has recently performed a teardown of the recently-launched 21.5-inch Retina 4K iMac. As it was mentioned earlier this week, this model can boast of soldered RAM, which means that the amount of memory can be upgraded only by Apple on customer's demand before the purchase of the computer. The CPU is also soldered to the logic board, so no upgrades and replacements are possible. The most interesting component of the 4K Retina iMac is obviously its 4096 x 2304 pixels display. The iFixit team has found out that it is manufactured by LG. Below you may take a look at the images showing the disassembled 21.5 inch iMac.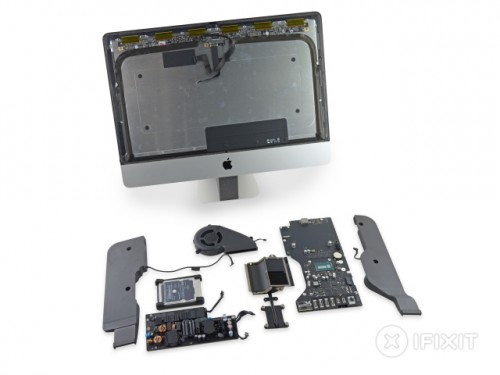 We've been eager to sink our teeth into a new Mac, so we've brought home a fresh, locally-sourced refresh of the 21.5" iMac: the iMac Intel 21.5" EMC 2889. What's inside this juicy new device? Let's find out. It's teardown time!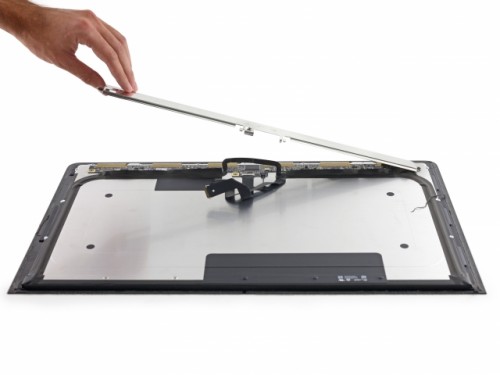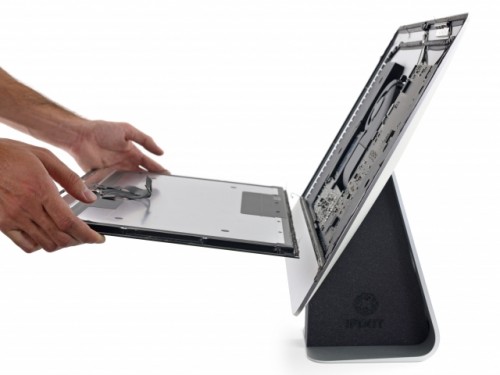 The new Apple desktop computer is equipped with a fifth-gen Intel Core CPU and Intel Iris Pro graphics. It faster than its predecessor and thus it is a perfect choice for all those who need a powerful desktop computer for work and entertainment.
If you're interested in more detailed 21.5-inch Retina 4K iMac specs, you can take a look at them on Apple's official website.
[via iFixit]

Leave a comment