Pangu Team Updates Pangu9 Tool for Jailbreak with Improvements and Bug Fixes

Several days after the release of the first version of their tool for untethered jailbreak compatible with iOS 9-iOS 9.0.2, the Pangu team has seeded the update containing a number of stability improvements and bug fixes. If you have an iPhone, iPad or iPod touch running iOS 9 and a Windows-based computer or virtual machine with this operating system on board, you can download Pangu9 1.0.1 at link and hack your device using the instructions from our dedicated post.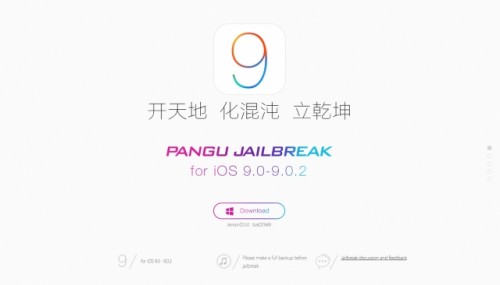 As to the list of improvements brought with the version 1.0.1, it is available below. According to the Pangu9 developers, the most-recent update:
Fixes a bug that causes the 0A error code
Fixes the problem with opening Pangu9 on some PCs
Improves success rate
Ensures the complete removal of the Pangu app.
Let us know if you face any difficulties with the process of jailbreak on your particular device. Don't hesitate to ask any questions related to iOS 9 jailbreak and stay tuned for more interesting posts.

Leave a comment