Home Button on iPhone 7 Requires Skin Contact to Work

As it turns out, the Home button on the new iPhone 7 and iPhone 7 Plus requires skin contact to work. What this means is that if you cover the Touch ID sensor embedded to the button with any material and try to unlock the phone or use the button for any other purpose - it won't work. While at first this doesn't appear to be a big problem, it actually is.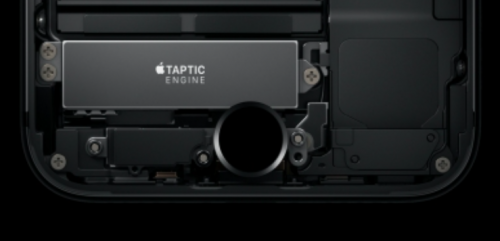 Myke Hurley of Relay FM was one of the first to notice the problem. Here's what he writes:
So here's a thing. Cover your iPhone 7 home button with material (like from a t-shirt) and try to click it.

I think I worked it out, the TouchID sensor is what's making the connection. No sensor connection, no click.
Because of the aforementioned fact, it may be quite difficult or even impossible to use the iPhone 7 and iPhone 7 Plus in autumn and winter while wearing gloves. If you live in California, this won't be a problem for you, but people from countries with colder climate are very likely to feel the inconvenience.
Apple hasn't yet commented on the issue, but it would be interesting how they react to this issue.

Leave a comment