How Apple made the iPad mini 23% thinner and 53% lighter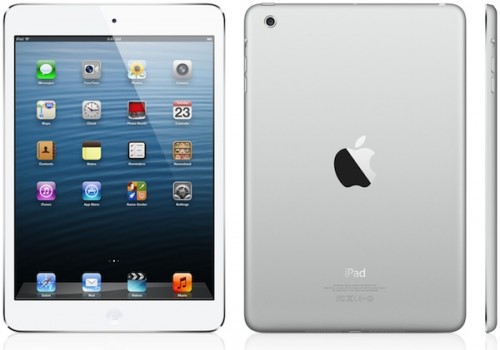 Yesterday Apple introduced the new iPad mini which has the same resolution as iPad 2 in a smaller 7.9 inch form factor that's two thirds the price of the latest iPad. But last year, it was more likely that Apple would make the iPod touch larger than reducing the size of the iPad. Apple went far further and did both, expanding the Retina Display iPod touch (along with iPhone 5), and scaling the iPad down.
This effectively gives Apple two very different new devices with nearly the same pixel count and very similar prices: the 4 inch iPod touch ($299/32GB and $399/64GB) and 7.9 inch iPad mini (16GB/$329; 32GB/$429; 64GB/$529; each with a 4G LTE cellular option for $130 more).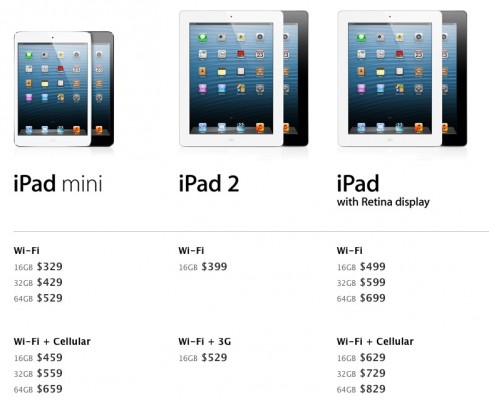 The new iPad mini's design is associated with iPod touch. The front bezel of the iPad mini is narrower on either side like the iPod touch (and unlike other iPad models), something that Apple notes is "designed to give you the maximum amount of screen in the minimum amount of space." Apple is promoting the new iPad mini as the device that delivers "the full iPad experience."
It's outfitted with the same camera specs, WiFi and LTE connectivity options, similar performance and it's capable of running the same apps, just in a package 23 percent thinner (7.2 mm) and 53 percent lighter (0.68 lbs, 308 g).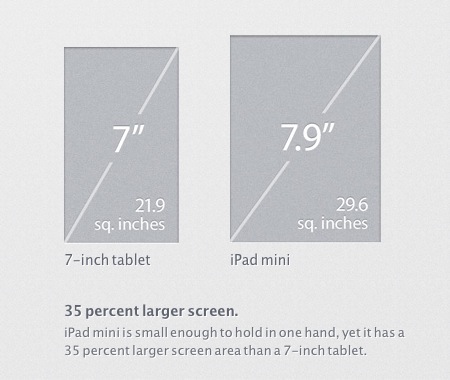 Apple notes it uses a refined unibody enclosure that "consolidates more parts into one" and uses smaller components, including a thinner battery and camera. The iPad mini's lack of a Retina Display also allows it to be a couple millimeters thinner than the (9.4 mm) iPad 3 and iPad 4, and require less battery.

Leave a comment