How Apple Resolves iPhone 8 Tricky Problem

The biggest iPhone modification ever will be introduced in September. There are some aspects that require more attention.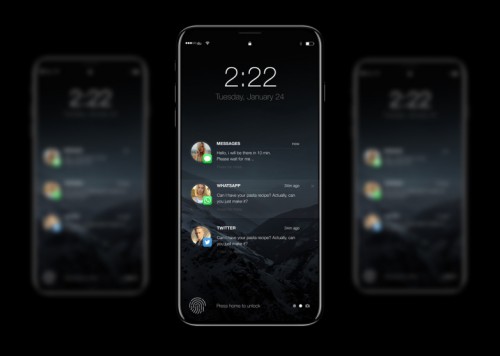 Switching to OLED display and removing bezels also means removing the Touch ID for the sake of larger screen working area. The first challenge is to somehow fit the sensors to the top that is not so easy with the thin bezel. Apple decided to make a cutout at the top so that the sensors and facing camera have enough space to work without issues.
The recent leaks have demonstrated this design in the sketches and this may seem clumsy at first glance, but it will look better while on the go. Here's where another challenge comes: to make bezels go smoothly with the top cutout, making a homogeneous fascia. Black color seems a better option as it will fit almost seamlessly. A white option may have some problems as the display color may degrade with time and make the hue differ from the hardware part.
Apple's task here is to redesign their new iPhone without spoiling its look and make it as attractive as previous models.
[via Forbes]

Leave a comment