How the ARKit in iOS Will Help in Choosing Cosmetic Goods [video]

Apple's going to introduce the augmented reality support in its iOS 11. Some developers are already thinking about how this technology can be applied to the everyday life of the users.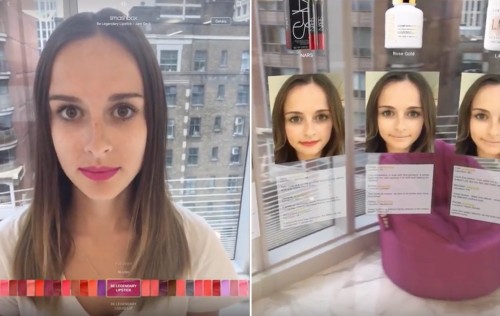 The company ModiFace, who creates techs for beauty brands, has shared video of trying out a lipstick by a woman using the iOS app. Such an option will be a great help in choosing the beauty goods without actually applying them.
First, the woman tries out different shades of lipsticks just looking into the iPhone's front camera in the app and choosing from the options below. After that, she can see the range of photos with the products she tried. Furthermore, ModiFace says its iOS app will show the information about products and the reviews about them and the user will be able to examine the results closer by stepping closer to the AR image.
Looks like the future is already here, on your smartphone. See video of the technology in action.
[via 9to5Mac]

Leave a comment